Gist Gallery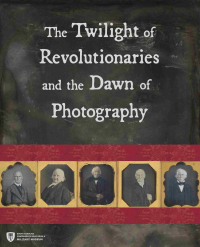 Opening June 30th, 2023.
The Twilight of Revolutionaries and the Dawn of Photography is a traveling exhibit featuring 15 rare daguerreotypes of Revolutionary War veterans. Each portrait is a high-quality scan of the original daguerreotype. Accompanying each portrait is a label detailing the service of the veteran. The service details for most veterans come from their applications for government assistance through the Pension Act of 1832. 
This collection is the fruition of a 30-year project begun by W.C. Smith III who meticulously collected each photograph. Few images of Revolutionary veterans remain at all, and this is one of the largest, if not the largest, extant collections of such images.
After an initial display in the Gist Gallery at the South Carolina Confederate Relic Room & Military Museum, this exhibit will travel to other interested public institutions. The SC250th Grant supporting this project requires that it be made available to the public until at least 2033. The display also receives support from the South Carolina Humanities, the SC program of the National Endowment for the Humanities